Runny Babbit Book and Abridged CD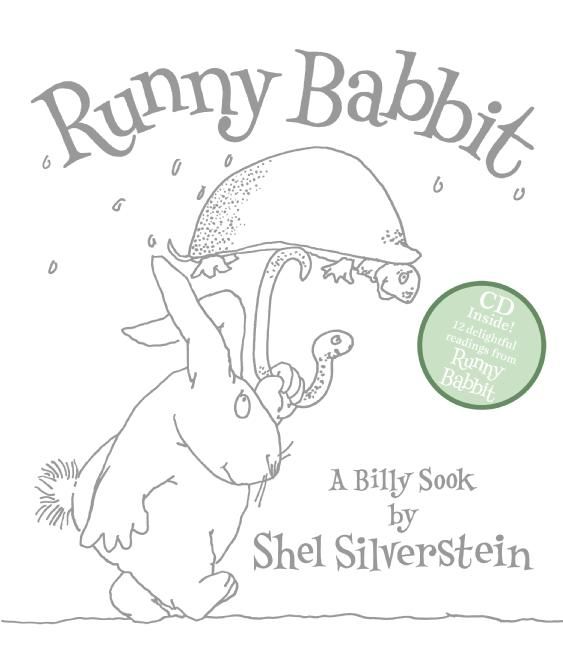 b&w
From the legendary creator of Where the Sidewalk Ends, A Light in the Attic, Falling Up, and The Giving Tree comes an unforgettable new character in children's literature: Runny Babbit.
Runny Babbit is Shel Silverstein's hilarious and New York Times-bestselling book of spoonerisms—words or phrases with letters or syllables swapped: bunny rabbit becomes Runny Babbit. This edition comes with a CD featuring 12 delightful readings from the book.
Welcome to the world of Runny Babbit and his friends Toe Jurtle, Skertie Gunk, Rirty Dat, Dungry Hog, Snerry Jake, and many others who speak a topsy-turvy language all their own.
So if you say, "Let's bead a rook
That's billy as can se,"
You're talkin' Runny Babbit talk,
Just like mim and he.
And don't miss Runny Babbit Returns, the new book from Shel Silverstein!