Lafcadio, the Lion Who Shot Back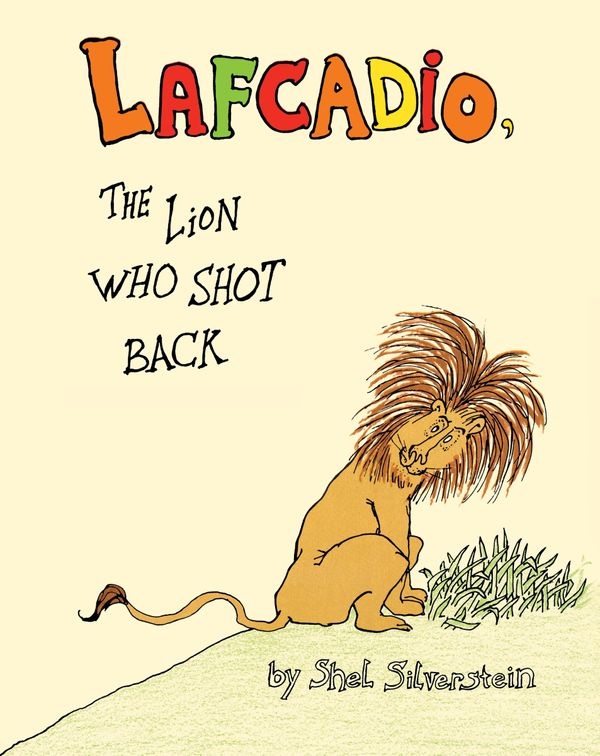 b&w
Shel Silverstein's first children's book, Lafcadio, the Lion Who Shot Back—a whimsical tale of self-discovery and marshmallows—is turning fifty with a return to the vintage full-color cover.
Is a famous, successful, and admired lion a happy lion? Or is he a lion at all? Written and drawn with wit and gusto, Shel Silverstein's modern fable speaks not only to children but to us all!
First published in 1963, this book had rave reviews from the New York Times, Time magazine, and Publishers Weekly, as well as a starred review from Kirkus. Now celebrating its fiftieth anniversary, Lafcadio is being reissued with a full-color cover featuring vintage art from Shel Silverstein discovered in the archives.
Lafcadio, the Lion Who Shot Back is the book that started Shel Silverstein's incomparable career as a bestselling children's book author and illustrator. He is also the creator of picture books such as A Giraffe and a Half, Who Wants a Cheap Rhinoceros?, The Missing Piece, The Missing Piece Meets the Big O, and the perennial favorite The Giving Tree and of classic poetry collections such as Where the Sidewalk Ends, A Light in the Attic, Falling Up, Every Thing On It, Don't Bump the Glump!, and Runny Babbit.
And don't miss Runny Babbit Returns, the new bookk from Shel Silverstein!