Every Thing On It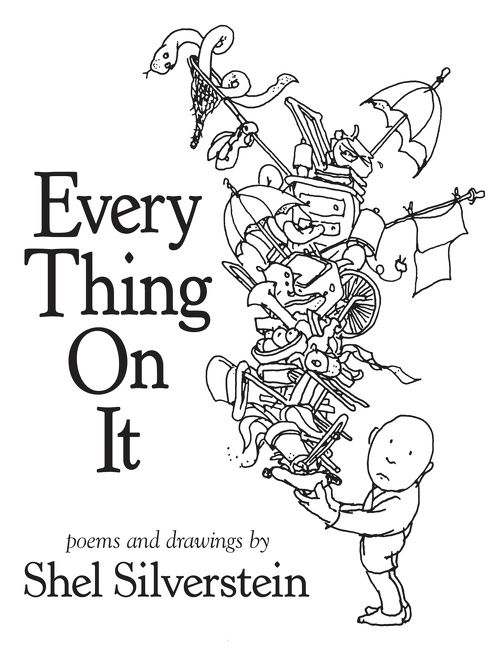 A spider lives inside my head
Who weaves a strange and wondrous web
Of silken threads and silver strings
To catch all sorts of flying things,
Like crumbs of thought and bits of smiles
And specks of dried-up tears,
And dust of dreams that catch and cling
For years and years and years . . .
Have you ever read a book with everything on it? Well, here it is, an amazing collection of never-before-published poems and drawings from the creator of Where the Sidewalk Ends, A Light in the Attic, and Falling Up. You will say Hi-ho for the toilet troll, get tongue-tied with Stick-a-Tongue-Out-Sid, play a highly unusual horn, and experience the joys of growing down.
What's that? You have a case of the Lovetobutcants? Impossible! Just come on in and let the magic of Shel Silverstein bend your brain and open your heart.